Daniel Sturridge Found Guilty for FA Betting Laws Breach
The former Liverpool FC striker, Daniel Sturridge, has been found guilty of contravening Football Association (FA) betting Rules. The 29-year-old is expected to pay a fine of £75,00 and will be banned from playing football for two weeks. He initially received a six-week ban from playing football but the four weeks of the ban have been suspended. He will resume playing football on the 31st of July.
The Football Association (FA) is not entirely happy with the punishment that Sturridge has received. The FA suggested that Daniel Sturridge shared private information about a potential transfer in January 2018. An independent regulatory commission dismissed the charges of these allegations. The Football Association is currently seeking to appeal this dismissal.
The FA believes that Daniel Sturridge should have suffered a harsher punishment, like a six-month ban from playing football. The Association feels that this punishment is appropriate, especially since he shared secret information about his potential move to Sevilla. The Association has not received date on its appeal of the current penalty.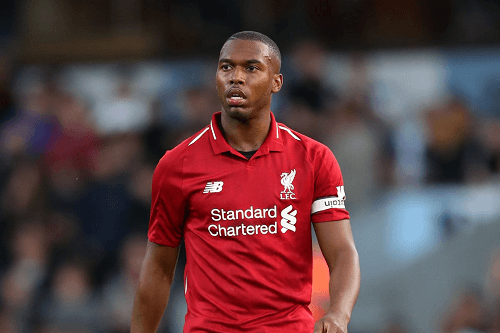 Daniel Sturridge Denied All Charges Against Him
Daniel Sturridge denied all the charges that were laid against him. He told the media that he was disappointed by the FA's decision to appeal the current penalty that he has been given. He further shared that he will hold his position and defend his innocence.
He further told the media that the last 15 months have been very challenging for him. He was glad that most of the charges that were laid against him had been dismissed.
Regulatory Commission Dismissed Nine Charges Against Sturridge
Last  year the FA laid charges against Daniel Sturridge, and the punishment was more severe than what he ultimately received. The regulatory commission has now cleared nine of the eleven charges that Sturridge faced. The reason the charges were dismissed was that the commission found that he only hinted to his move from Liverpool FC to his brother. Ultimately the transfer was not successful because the club could not agree on the terms of the loan deal.
See Other Sports Betting News: